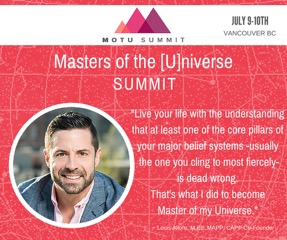 22 Jun

Join me in Vancouver July 9-10

Join me in Vancouver on July 9-10 for a TED-like summit featuring stories of personal/professional growth and transformation. I'm honored to be among the amazing lineup. Send me a message on what you think makes U the master of Ur Universe and I'll include it in my talk.

Use discount code "Louis" for a $$ off. PM for details on some other available discounts while they last.