26 Jan

Something Special Happening in Midland, MI

In 2012, I co-founded a certification program in applied positive psychology (CAPP)**, the science of human wellbeing and flourishing. It's now 2018 and I have a special opportunity to teach a special section of CAPP in Midland, Michigan. Our first of seven onsite meetings was last week and I'm in the afterglow of this specialness — the novelty, inspiration and possibility.

There are so many reasons why what we are doing in Midland is special. First, a special shout out to Kathy Snyder, a MAPP grad and colleague who lives and works in Midland and has been a key contributor to bringing positive psychology and wellbeing science to the city since 2010. I am so grateful Kathy is also part of the CAPP cohort here as she adds such value to our collective intelligence. We also have a second MAPP grad participating, Jackie Gaffaney, who has been passionate about city level wellbeing (check out her capstone on this topic here) and has worked with Midland on a service learning project as part of her MAPP coursework. Jackie also adds tremendous value.

Alongside Kathy and Jackie, the CAPP class is chock full of special Midland city system influencers including the mayor and city manager, president of the board of education, teachers and administrators, head of the Boys/Girls Club, the United Way, behavioral health system and many benefit sector organizations specializing in youth development, economic development, trauma, recovery from addiction, disability, corrections, poverty and more. We even have the head of sustainability, head of wellness, and chief medical officer, respectively, for Dow Chemical who headquartered here in Midland in the late 1800s and remains one of the region's largest employers.

Midland is located in the center of the state towards the eastern part of the "mitten" and is about two hours from about anywhere in the lower peninsula. Residents say it's a great place to live; in fact, Forbes ranked it a top place in America to raise a family. "Midland has lots of parks, great schools, a variety of things to do and see," says Snyder, who has been a very gracious host.

Like most places, though, Midland is not without its challenges. Midland is literally middle America and presents many opportunities for economic stimulation, innovation, talent development, and overall health awareness. I like to think of this opportunity as the powering up of physical/mental/emotional/social wellbeing for all. City leaders have been working strategically for years to develop vision and action plans which are described as "Together, Forward, Bold: An Exceptional Place Where Everyone Thrives."

Supported by Dow Chemical, the Kepler Foundation, and the Strostacker Foundation, CAPP allows for these leaders to do some capacity building which will enhance the learning and dissemination of useful knowledge and skills, creating the impetus for, awareness of and accountability in positive behavior changes all around.

My theory of change has always been that when we leverage SOcial-eMOtional Leaders and give them learning lab experiences to build their own psychological muscle (such as this CAPP class)– we effect positive and sustainable changes in how people think and behave that will extend back to the leaders' work groups, families, and ultimately spread city-wide. Developing SOMO leadership as a thing has been a big part of my work in the past 10 years, especially when I was working on a city wide intervention in Cleveland Ohio (2010-2014). SOMO is also my MAPP capstone and fits well into what we're doing in Midland as we attend to the system.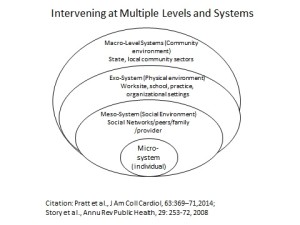 According to Dr. Peggy Kern, a researcher we are partnering with to measure efficacy of positive change, defines Positive System Science as "combining the strength-based lens of positive psychology with the complex, holistic lens of systems science, with the ultimate goal of bringing about desired systems change that supports the wellbeing of both individuals and living systems."
Our intention with this special CAPP cohort is to systemically teach knowledge and skillsets fundamental to human living and flourishing so as to empower the participants to empower other stakeholders on their teams and in their organizations with whom they have influence.
I am so grateful to be able to convene special people and facilitate meaningful dialogue—taking place over time—so as to really impact people caring for other people who care for other people, etc. This is my purpose. The victory is in our process. The outcome of this process has no glass ceiling in that it empowers people to empower other people to make life better. This can and will and is being done in soMO many ways. First and foremost, it requires a belief that it is possible.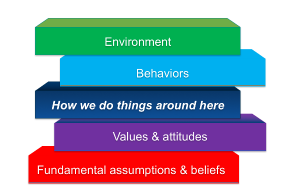 We talked this weekend about being a learning organization. According to Peter M. Senge, Director of the Systems Thinking and Organizational Learning Program at MIT, here's what that means: "Places where people continually expand their capacity to create the results they truly desire, where new and expansive patterns of thinking are nurtured, where collective aspiration is set free, and where people are continually learning how to learn together."
This means that we value learning – and growth. It's why we are here, in this class at this time. I am intentionally facilitating continued conversation regarding our shared beliefs and agreements which is foundational for mindful culture. As this work is about impacting culture, it's important we walk the talk and find ways to be the change as we go through this process.
I love reminding myself—again—that the victory is in the process here and that the positive change is already begun. So, we'll keep dancing. If you want to add to our playlist, literally, click here.
**Special thanks to Emiliya Zhivotovskaya and The Flourishing Center for creating accommodations for our special section of this course.