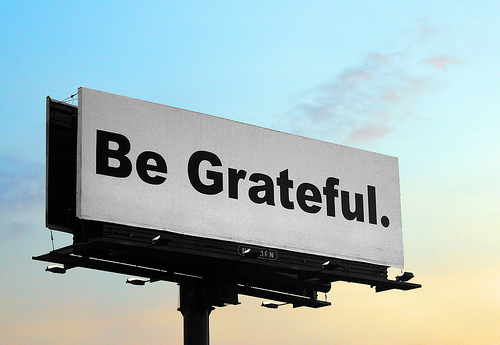 18 Nov

The Goodness of Gratitude

Gratitude is sense of thankfulness and joy in response to receiving a gift whether the gift be a tangible benefit from a specific other, a moment of peaceful bliss evoked by natural beauty, or a general awareness that there are good things and good people in our world. 

Gratitude is something you feel not just something you think.Research shows gratitude has many profound effects on our mental and physical health.

So, this week especially as we come in fellowship to celebrate thanksgiving, be mindful of taking a pause to notice and savor all of the good things in your life. Focus your attention on what is working. Our negativity bias wants to pull  a "yeah but" on us, so be mindful that there's always many things to celebrate.

Many happy blessings to you and your family, should you be fortunate enough to have one (biological or chosen) to be with this week.